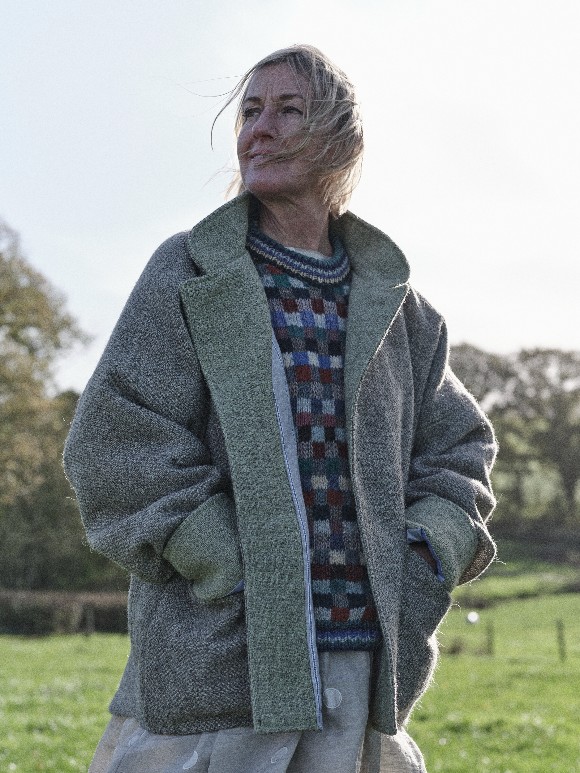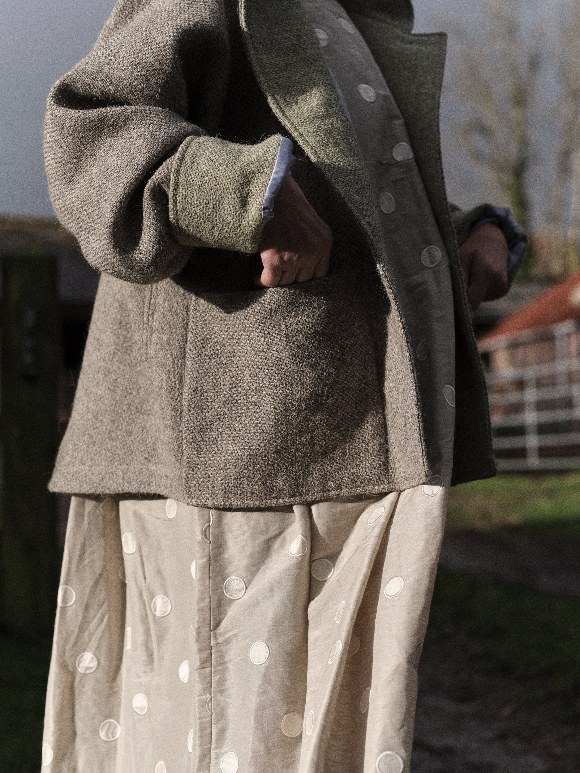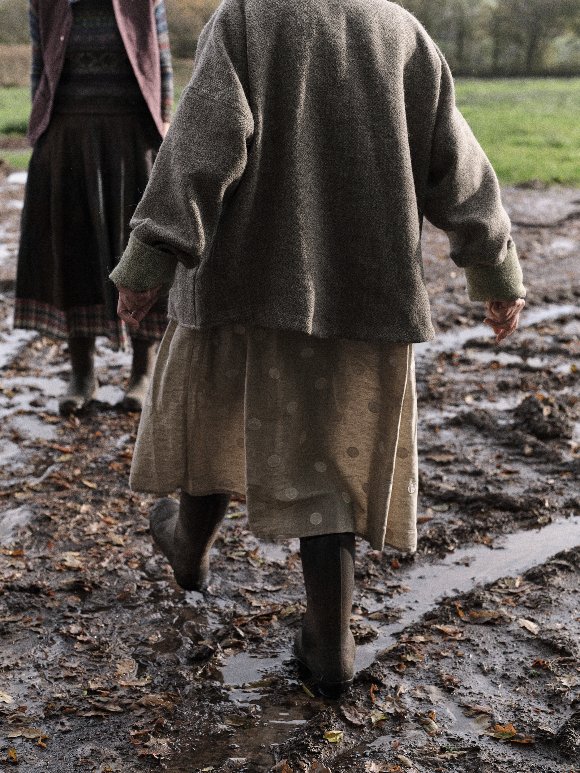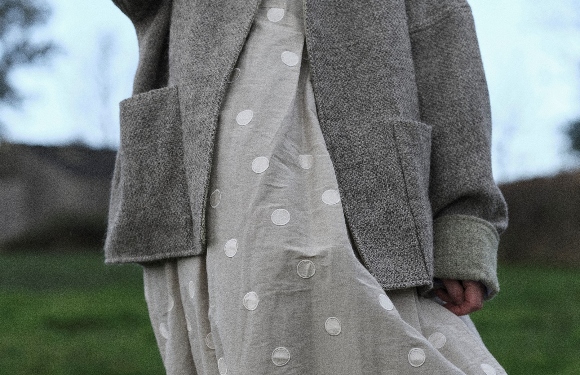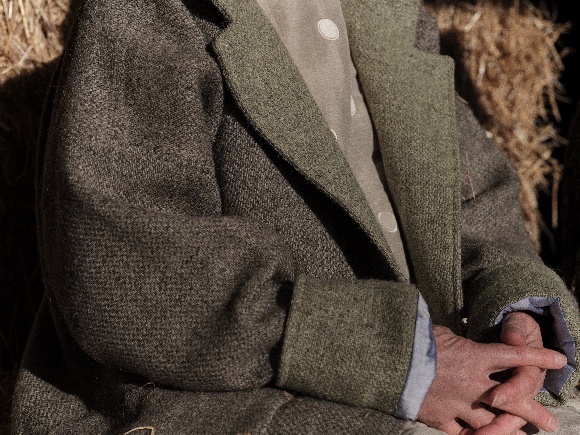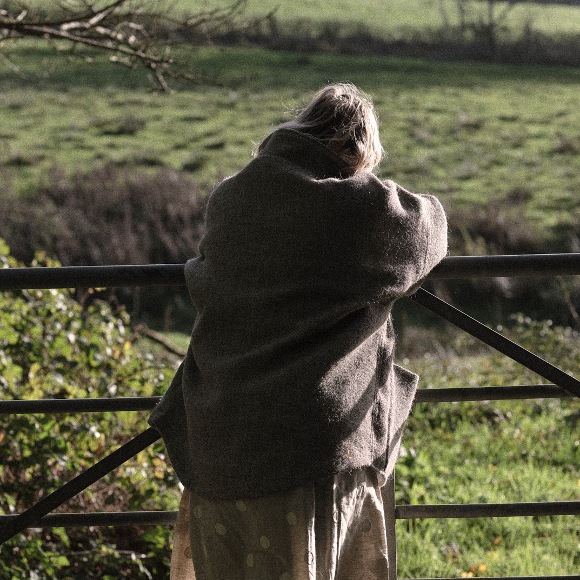 Casual jacket in handwoven tweed
£495
Coming soon! We are busy making a similar garment so contact us to put your name down and find out more.
Description
Oversized kimono-style jacket in textured tweed, hand-spun and woven from the wool of a customer's Greyface Dartmoor sheep, with some vegetable dye and some black Welsh Mountain fleece added. Two large patch pockets and lined in striped Irish linen with silk lining the sleeves.
Size & Fit
One size. Back underarm width 75cm, back length 77cm
This garment uses the Hazel Toile base. You can create your own bespoke garment from our collection of quality fabrics and finishings of your choice.