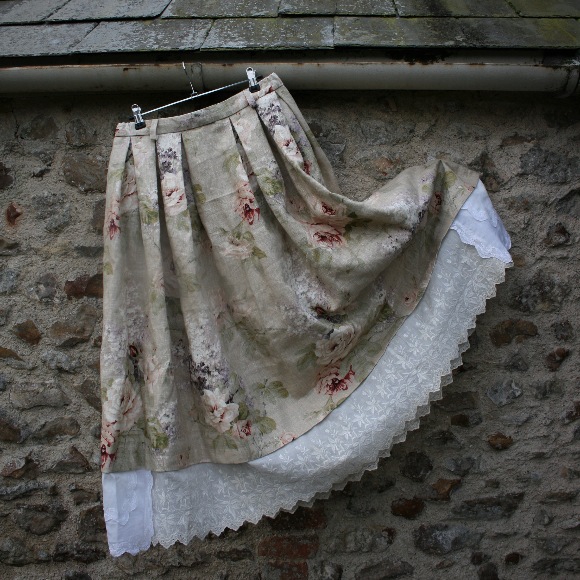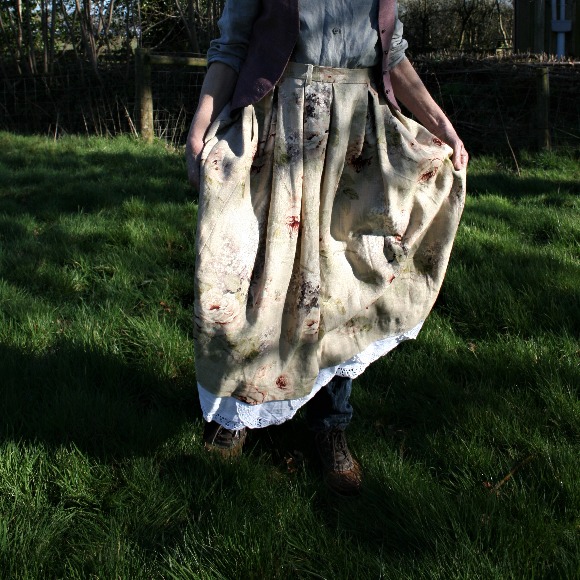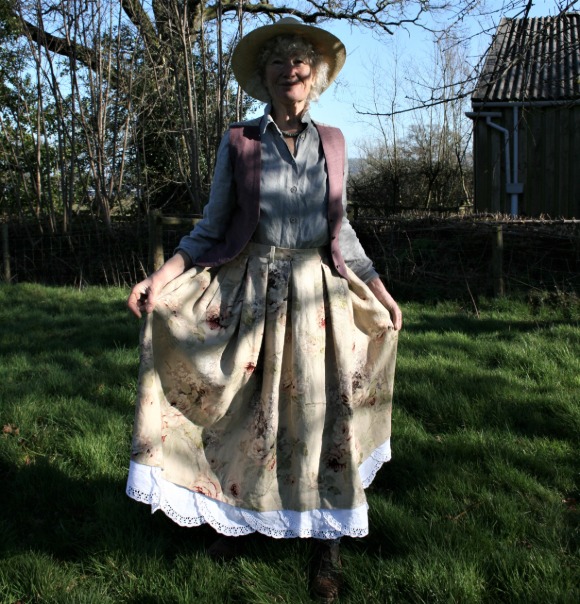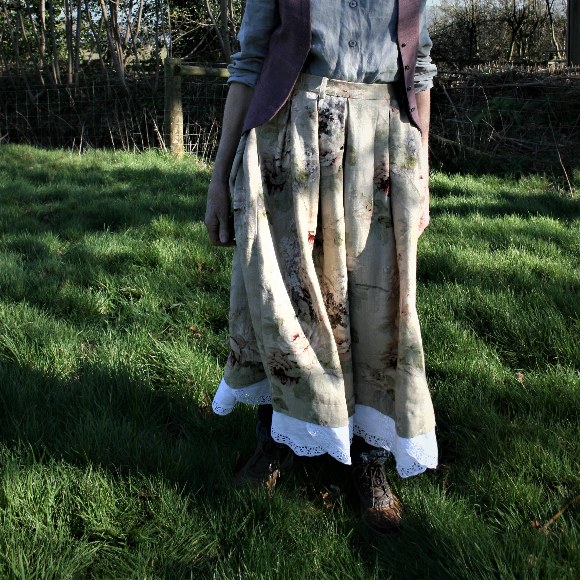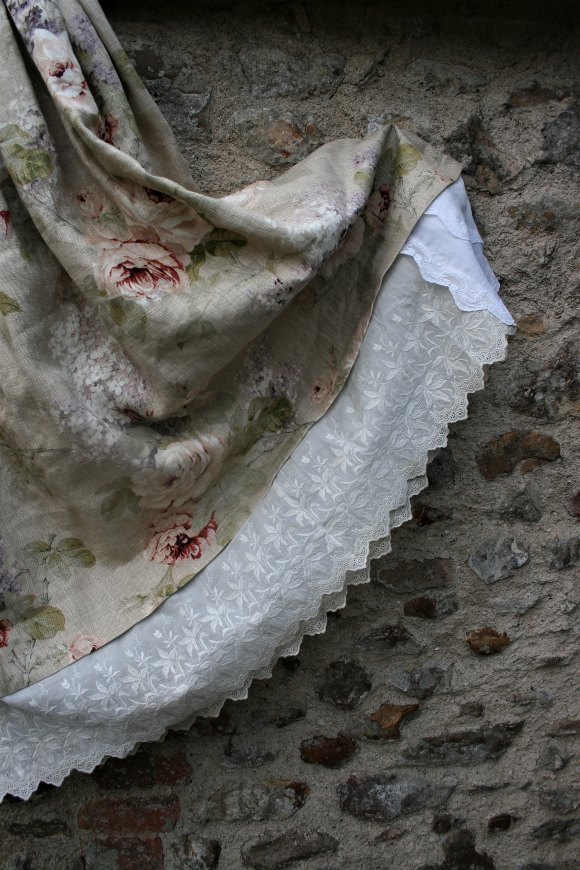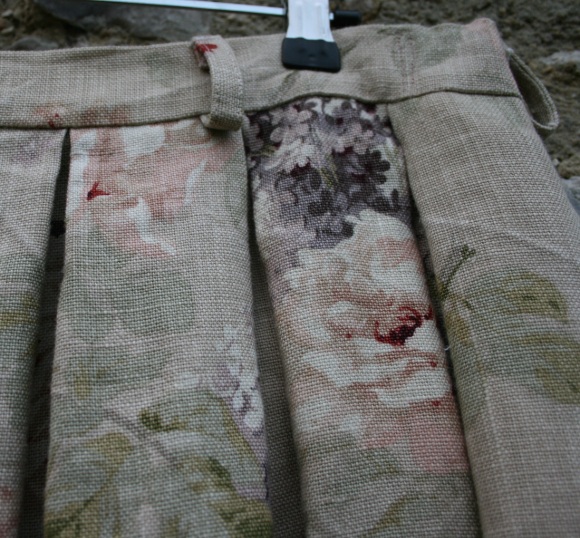 Floral Linen Skirt
£195
Coming soon! We are busy making a similar garment so contact us to put your name down and find out more.
In stock: 1
Description
Skirt in heavy floral linen edged with vintage lace, inspired by the designs of Little Women. The skirt is pleated into the waistband and has side pockets. A bit of elastic in the waistband for easy fit. Please note that the skirt shown in the photos a different tier of vintage lace to the one on sale.
Size & Fit
Length 86cm to fit waist 80-86cm
This garment uses the Skirts Toile base. You can create your own bespoke garment from our collection of quality fabrics and finishings of your choice.