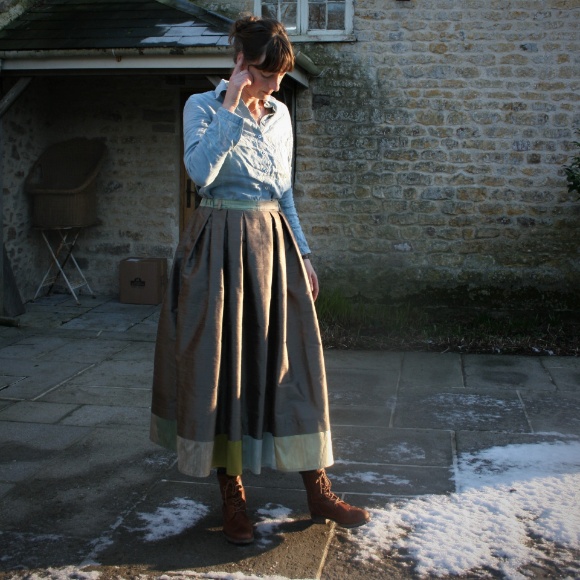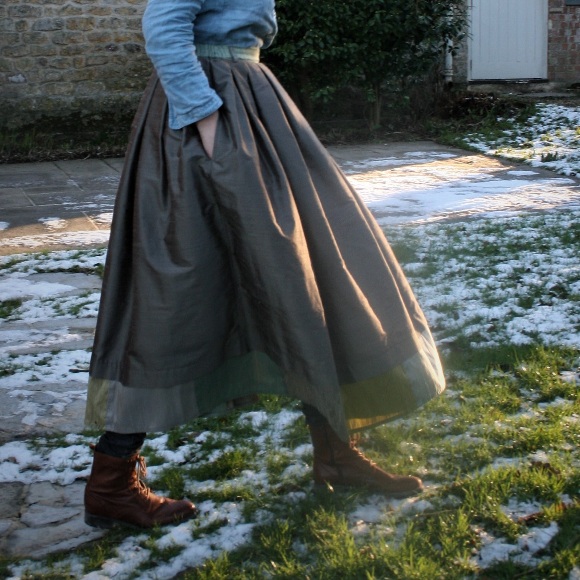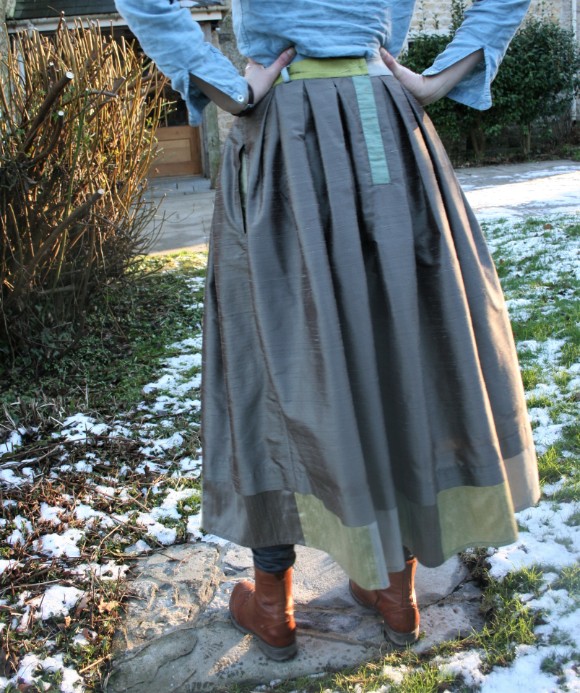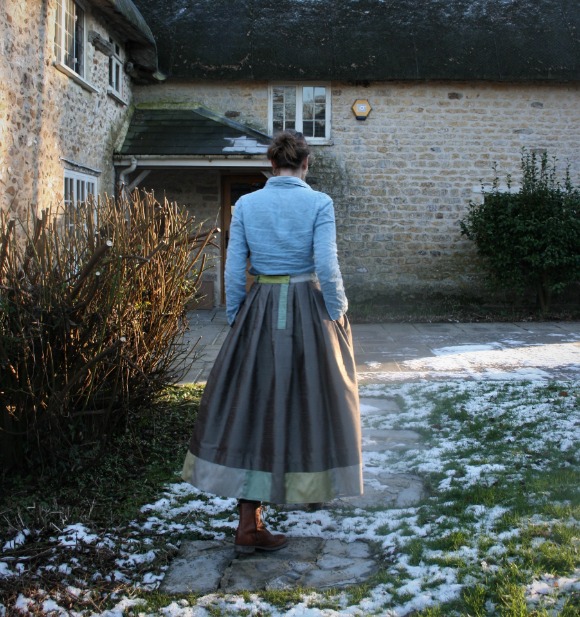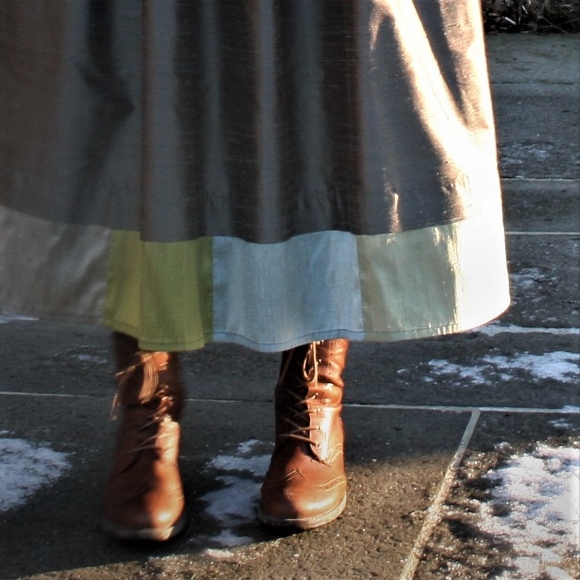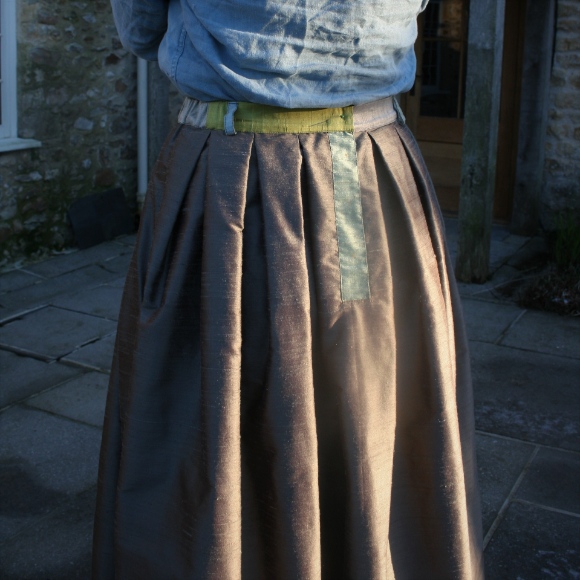 Long skirt in sumptuous silk
£265
Coming soon! We are busy making a similar garment so contact us to put your name down and find out more.
In stock: 1
Description
Full skirt inn bark brown Dupion silk from James Hare. The design is based on the costumes in the film of Little Women, with deep box pleats and side pockets. The skirt has a contrasting silk waistband and back placket and a bottom tier in coloured silks. Note that the photos were taken before vintage buttons were added. Joss, who wears the skirt, is very tall.
Size & Fit
Size M to fir waist 78-82cm (a bit of elastic in the sides). Length 90cm
This garment uses the Skirts Toile base. You can create your own bespoke garment from our collection of quality fabrics and finishings of your choice.