Kat has been knitting for herself and family for many years. Her love of colour and texture is clear in these examples. You can now own a jersey just like this!
Kat works in collaboration with Rosie and Gill to produce made-to-order knitwear. Rosie and Gill are both enthusiastic and skilful knitters with a lifetime of experience. Rosie was the founder and owner of Bridport Yarns (now closed), and Gill has taught knitting skills.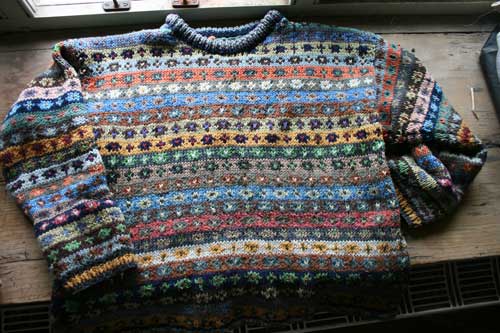 The Design Process (knitwear)
We are making these all the time, when a garment is ready we will list it for sale on this website (and Instagram). If you would like to pre-order a hand-knitted garment, please contact us.
See the images below for inspiration.