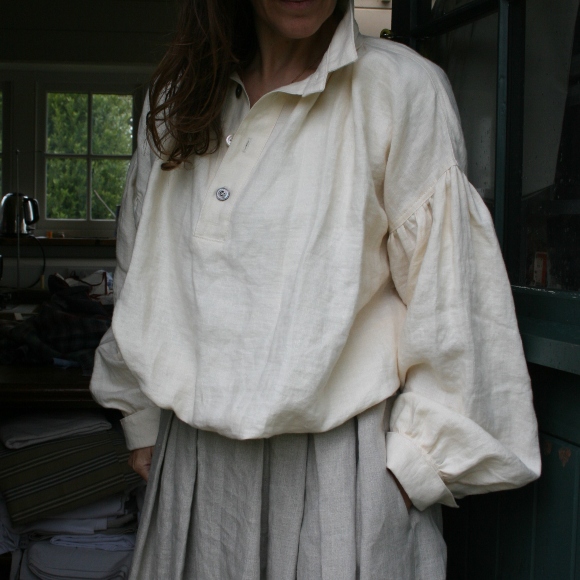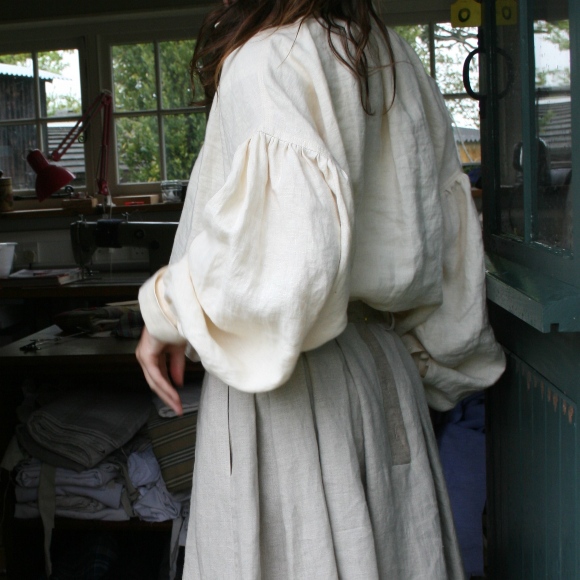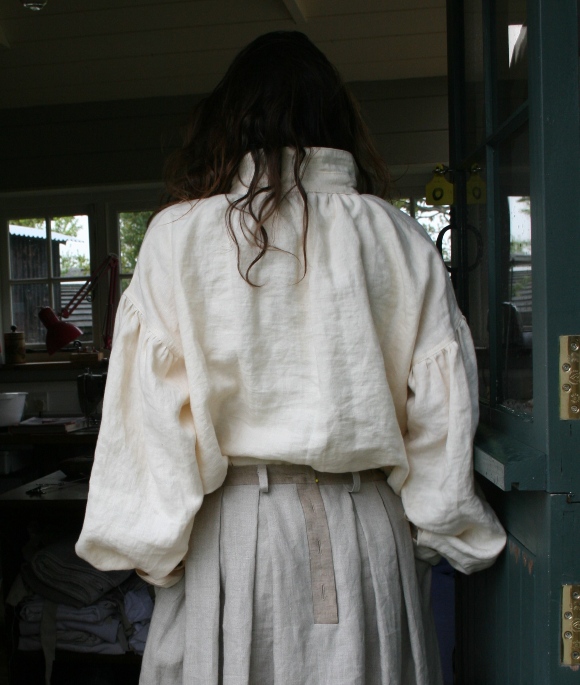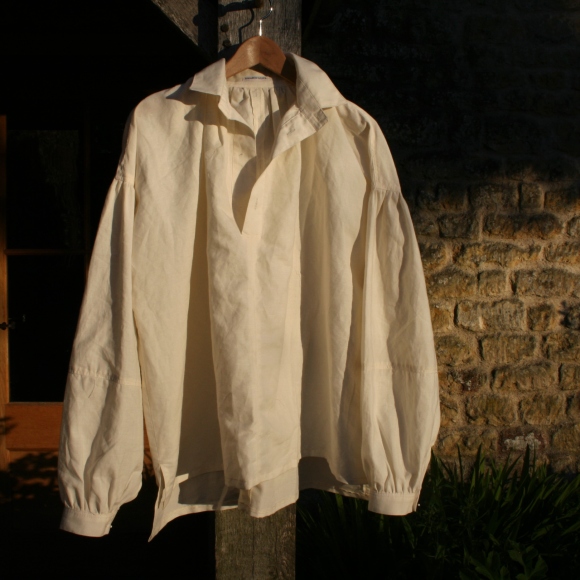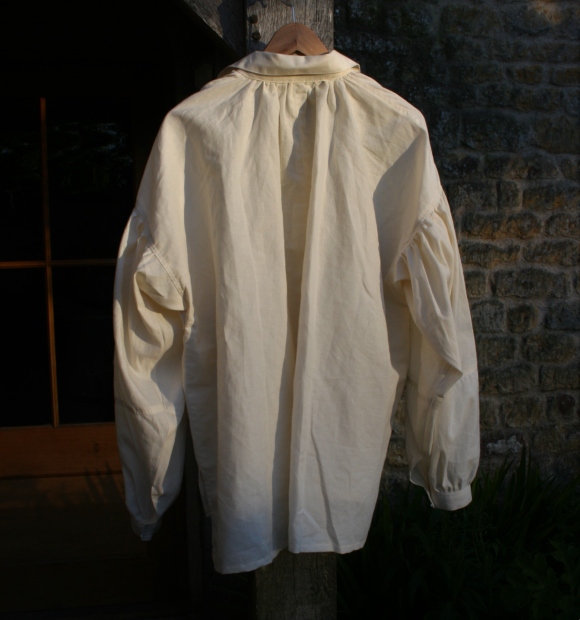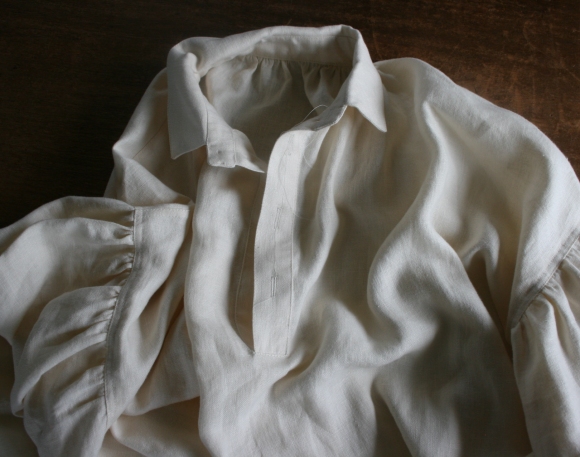 Over-sized shirt in soft, tumble-washed Irish linen women
£150
Coming soon! We are busy making a similar garment so contact us to put your name down and find out more.
In stock: 1
Description
Shirt whose design was inspired by the costumes of Little Women, but Ross Poldark or Captain Jack Sparrow would also appreciate it. Flamboyant pull-on shirt gathered at the collar, shoulders and cuffs. Made from cream-coloured Irish linen tumble-washed for softness. Perfect under a casual waistcoat or over a T-shirt or jumper.
Size & Fit
Back underarm width 78 cm, length 82 cm. This shirt is BIG and LOOSE, but we can make you a smaller one. Please contact us if you need advice about sizing.